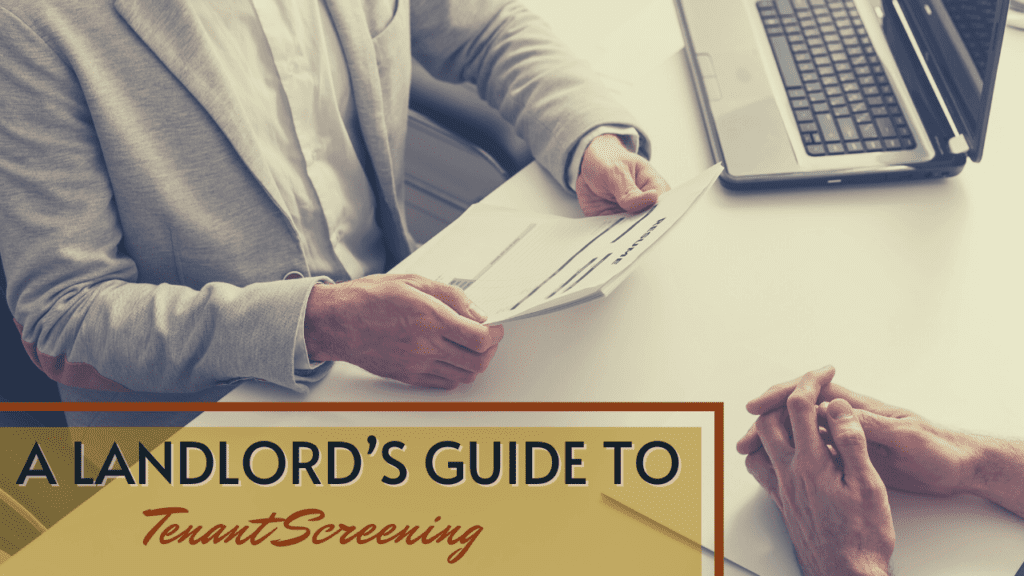 How comfortable are you screening your tenants? 
This can be a difficult process for landlords who are looking for tenants on their own. You may not know how to access important information such as credit reports and eviction histories. 
That doesn't mean you should skimp on the screening. Tenant screening is one of the most important jobs you have when renting out a property. Choosing a qualified tenant will lead to reliable rental income and a positive investment experience. If you happen to place the wrong tenant in your property, you might find yourself frustrated and losing money. Bad tenants can lead to property damage, lease violations, late rent, and potentially even evictions. 
Avoid bad tenant experiences with a solid and consistent screening procedure. There are screening resources out there if you're not sure where to turn, and we're prepared to give you some starting tips in this guide to tenant screening. 
Remember to follow all fair housing laws while you're collecting and reviewing applications. We'll talk about how to set up some qualifying rental criteria to decide how you will approve and deny tenants applying for your property. 
When you screen a potential tenant, you're looking for a qualified resident who can pay rent on time every month and follow the terms of the lease agreement. 
Here are some of our best tips for effectively screening tenants in San Jose and throughout Santa Clara County.  
Qualifying Rental Criteria for Applicants
Before you start digging into the backgrounds of potential tenants, you want to have your process in place and well-documented.  
Create some rental criteria that reflect what you're looking for in a tenant. Then, put that rental criteria in writing. Not only do you need it for your own files and procedures, you also want to share it with any potential applicants who visit your home and express an interest in applying. 
The criteria you've created tells everyone what you're looking for and what will be required in order to be approved for the property. Written rental criteria is your best defense against any claims of discrimination or fair housing violations. It also holds you accountable to the way you screen your applicants. Be consistent with the way you apply it.
Check Tenant Criminal Backgrounds 
Some cities in California will not allow you to run a criminal background check until you've approved a tenant. 
Make sure you know your local laws. Before or after you make an offer, conduct a nationwide criminal background check. You're looking for violent crimes and convicted felonies that may potentially disqualify a tenant. 
Do a national eviction search as well. Those records don't always show up on a credit report. 
Tenant Credit Checks
Nearly every landlord will run a basic credit check. 
When you're evaluating credit, remember that the type of debt an applicant has is often more important than the amount of debt. People have historically fallen behind on student loans and medical debt payments without being financially irresponsible otherwise. A $20,000 hospital bill that's yet unpaid does not mean they are risky tenants. 
As you comb through the credit report, look at how financially responsible the applicants are overall. If there are debts owed to former landlords, management companies, or apartment buildings, you'll want to think twice. Utility bills should not be in collections because it likely means that tenant does not take their housing responsibilities seriously.  
It makes sense to establish a minimal credit score for approval, but make sure you're looking at the entire credit profile.
Employment and Income Verifications
You need to screen for tenants who can afford to pay rent on time every month. That will require looking at income and judging whether you believe they earn enough to pay what you're asking. 
Generally, property management best practices say that you should look for income that's at least three times the monthly rent. If there are roommates moving in or two adults who earn incomes, you will combine what's earned to meet the necessary requirements you set. Ask for proof of that income by collecting pay stubs, tax forms, or bank statements. 
Some landlords will call an applicant's employer to verify they work there. Make sure your rental application provides permission for you to do this. You'll need to get a signature that grants you permission to contact employers and references and to pull credit and criminal reports. 
Evaluate an Applicant's Rental History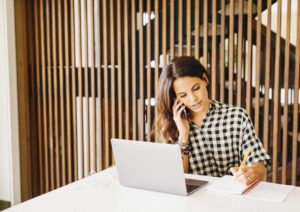 Talk to current and former landlords. Your application should request contact information for at least two landlords the tenant has rented from previously. These references can tell you a lot about what it was like to rent to the tenant you're considering. Send them an email or make a phone call. It won't take more than a few minutes, and it will give you some very valuable information. 
Some of the things you should ask a current or former landlord include: 
Was rent paid on time every month? How quickly was the rent paid in the event that it was late?

Was there any property damage during the lease term?

Was proper notice given before they moved?

Did the tenant have pets?

Did the tenant receive a full security deposit refund?

Would you rent to this tenant again?
Always conduct a little research to make sure you're actually talking to former landlords or property managers. Tenants with a terrible rental history may try to give you contact information for friends or family members. Ask specific questions such as move-in and move-out dates and the amount of rent that was paid. 
These are just some of the best practices we recommend when you're screening potential tenants for your property. If you have any questions about screening tenants or anything pertaining to the effective leasing and management of your rental property, please contact us at Metro Property Management. We're a San Jose, California based property management company serving Santa Clara County, including South County, Campbell, Saratoga, Cupertino, Sunnyvale, Los Gatos, Milpitas, and the surrounding areas.