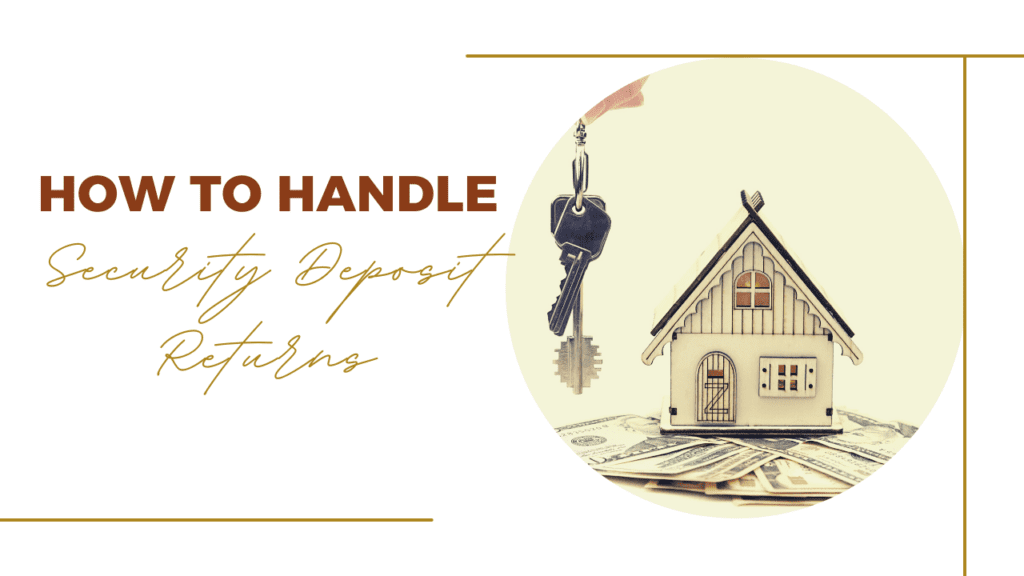 Collecting a security deposit from your tenant is fairly easy. You need to observe the limits that California law places on the amount you can collect (two times the monthly rent in most cases), otherwise you simply deposit it in an account where it won't mingle with your personal funds. 
If there's going to be confusion or conflict around the security deposit, it will likely come at the end of a lease term, when you're deciding how much to return to your tenant. 
Tenants always expect to get their full deposits back. Landlords aren't always able to return the full amount, however. 
There is a lot of room for error and miscommunication during the security deposit return, and we want to help you avoid that. Here's what you need to know when it's time to evaluate the security deposit and what you'll be returning to your tenants. 
Offering a Pre-Move Out Inspection to Evaluate Potential Issues
California law requires that you offer your tenants a pre-move out inspection so you can discuss any damage that appears in the property and what they'll have to do to get their security deposit back. 
This might sound irksome, and not all tenants will agree to have you come into the property for this inspection, but it's actually pretty beneficial to both parties. When you're able to look at the property together, you can discuss what the tenant needs to take care of before leaving or have it deducted. 
We will inspect the property with the tenant during this walk through and point out any of the things that might invite a deduction to that deposit. There might be holes in the walls that need patching or some extra cleaning that needs to be done. 
This is an opportunity for the tenants to speak with us and increase the chances that they'll get their security deposit back. It's also a good opportunity for us as property managers, because we can get an idea about what kind of work will be needed during the turnover process. 
Move Out Inspections and Security Deposit Deductions
Once the tenants have moved out of the property, get inside quickly to conduct a full inspection of the empty home. Take photos so you can document any damage and justify potential charges to the security deposit. 
Note that while you can deduct money from the deposit for tenant damage, you cannot deduct for anything that would be considered normal wear and tear. Those wear and tear issues are your responsibility and part of the normal turnover process. 
Wear and tear looks like:
Small nail holes in the walls from where pictures and clocks were hung.

Scuff marks on walls and floors from furniture.

Worn carpet in high traffic areas.

Caulk peeling away from tiles and tubs.
Wear and tear is the general deterioration that any property takes on during a residency. 
Damage, however, is caused by tenants intentionally or accidentally. It's the result of abuse, misuse, or neglect. Large holes in the walls from mounted televisions could be considered damage. If you find a cabinet door dangling from its hinges, you're looking at damage. Writing on the walls and tears or stains in carpet or flooring would qualify as damage. 
Returning the Security Deposit On Time
You have 21 days from the tenant's move-out to return the security deposit and/or a disposition letter. 
If you conduct your inspection and everything looks good, send the full deposit back to the tenants promptly. If you find you're going to make deductions, make sure there's an itemized list of what you withheld and an explanation for why. 
When deductions are made, you must provide an accounting that reflects what you paid to make repairs or replacements. Include receipts and invoices.  
Getting vendors and contractors into your property isn't always easy. If you cannot make all the necessary repairs within those 21 days, you have to send a Good Faith Statement with an estimate of what those repairs will cost. This isn't generally necessary, especially if you have a good team of vendors who can make your repairs quickly. 
What To Do if There's a Security Deposit Dispute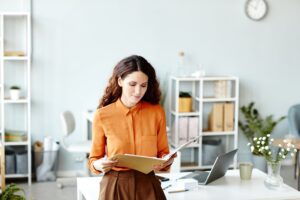 Tenants like to claim that they left the property in better shape than it was when they moved in. Make sure you have the move-in and move-out inspection reports to disprove this. 
If you have a resident who pushes back against what you've charged, decide how strong of a case you have. Invite your tenant to look at the evidence you have and explain your reasons for the deduction further. If you don't think you have a strong case, be willing to compromise with your tenants. Going to court to fight for $100 and then losing over $1,000 is hardly worth it.
We are just as eager as our tenants to refund the full security deposit. When we can return a tenant's full security deposit, it means that property is in excellent condition and we can get it back on the market faster. Everybody wins. 
Educating your tenants on how to get that deposit back will absolutely reduce the number of disputes you receive from tenants who are moving out. It will improve the chances that they get their money back and it will reduce the time and the expense of your turnover. Develop a good relationship with your residents so you can talk openly about what you expect during the move-out process.
Security deposit returns are not about what you're owed or what your tenant is entitled to. It's about following California's strict security deposit laws. Make sure you know what you're deducting for and always return the deposit in a timely manner. 
If it's more than you can handle, contact us. 
If you have any questions about this or anything pertaining to the effective leasing and management of your rental property, please contact us at Metro Property Management. We're a San Jose, California based property management company serving Santa Clara County, including South County, Campbell, Saratoga, Cupertino, Sunnyvale, Los Gatos, Milpitas, and the surrounding areas.