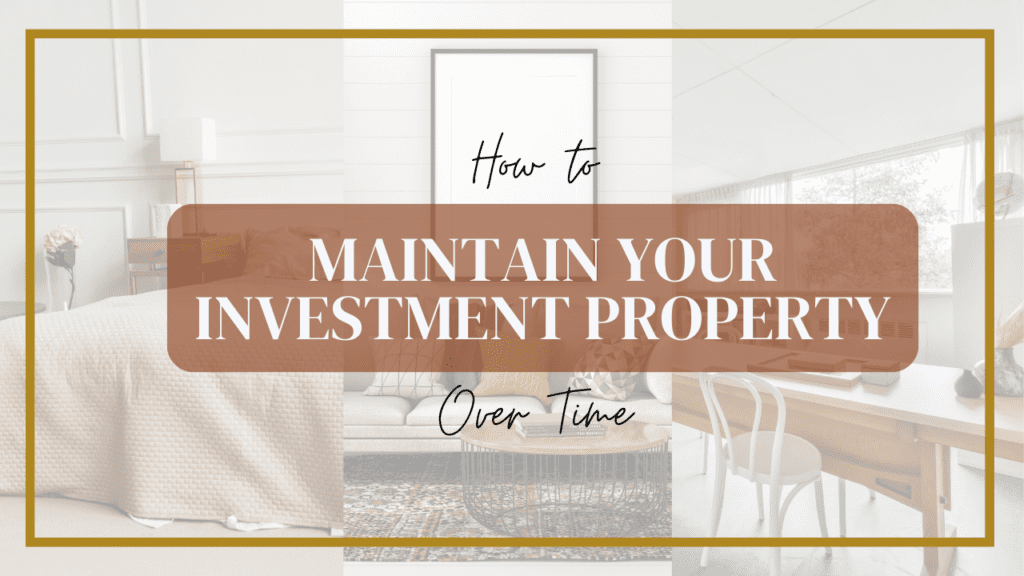 Holding onto investment property for the long term is the best way to earn as much as possible from that real estate. We love working with property owners who commit to a buy and hold strategy because we know they're committed to maintaining their rental homes. 
That's not always easy, however. Homes deteriorate over time, especially when there's a revolving door of tenants. The high traffic can cause wear and tear and if you happen to have a careless tenant in place, there could be damage that needs fixing from time to time. 
How do you effectively maintain your investment property over time? 
In our experience, it comes down to four basic things: 
Good vendor relationships 

Good tenant relationships

Preventative maintenance

Upgrades and updates
When you can check all of those items off your list year after year, you're going to have an easier time maintaining your property now and in the future. 
Professional property management also helps. 
Here's how to make sure you're setting yourself up for success.
Partner with Outstanding Rental Property Vendors 
When you're thinking about how you want to maintain your property over time, you need to be selective about vendors and contractors. The professionals you choose to work with will have a major impact on how you protect the condition and value of your investment property over the years. 
With a great team of preferred plumbers, roofers, electricians, HVAC techs, and other professionals, you'll have an easier (and cheaper) time taking care of everything in your property. You'll also have peace of mind. If you establish relationships with a team of vendors right away, they'll have an opportunity to get to know your property. 
Providing consistent work to the same vendors will also benefit you by keeping costs and response times down. You can count on them to give your property special attention over the years. You won't have to wait too long for general repairs, for example, and you can count on them to be there for you during an emergency. 
Look for licensed and insured workers who are willing to stand by their work. You can probably do minor work on your own, but when it comes to major projects, and as your property gets older, you'll want to have reliable partners to help you maintain it. 
Educate Your Tenants on Maintenance Responsibilities 
A good tenant relationship will help you maintain your property now and in the future. 
You probably won't keep the same tenant in place for 10 years. While you're likely to have several different tenants over the years, you can still establish some expectations and assign some responsibilities. If you inspire in your tenants a sense of responsibility for the home, you'll have an easier time maintaining it. Let your residents know that they have a part to play when it comes to maintaining your property over time.
First, let them know that you want to be informed right away if any work is needed. When they notice that something is broken or needs to be replaced, you want them to tell you as soon as possible. Those deferred maintenance issues are expensive. Don't wait to respond. Some tenants will be nervous about reporting repairs because they're worried they'll be blamed. This is dangerous for your property, so encourage timely repair requests.

Second, make sure your lease agreement tells tenants what they're responsible for. If they cause any damage, they're obviously required to pay for it. You can also put them in charge of replacing air filters, batteries, light bulbs, etc. Maybe they're responsible for landscaping. Let them know.
You want to keep tenant turnover as low as possible. Not only does this help you save money, it also ensures your property is stable and protected. Having the same tenant in place year after year will be better for long term maintenance, especially if it's a tenant who contributes to the care and upkeep of the property.
Preventative Maintenance Protects Property Condition
Preventative maintenance can prevent costly repairs and ensure your investment is in good condition over the long term. Here's what to take care of on an ongoing basis when you're maintaining your investment over time:
Air filter changes. Inspect your HVAC system and take a look at your heating and cooling unit whenever you get the chance because replacing it will cost thousands of dollars. In Roseville, we use our heat and our air conditioning. You'll want to keep those systems running efficiently. 

Preventative plumbing. Always look for leaks and signs of water intrusion. Water can be problematic, whether it's a burst pipe or an irrigation system that is out of control. Keeping your plumbing system in good shape will contribute to the long-term health of the house. 

Inspect the exterior of the property. Look for tree branches that may be dangerously close to the windows or knocking against the roof. Check for foundation issues, gutter and drainpipe clogs, or any safety issues such as uneven pavement. 

Minimize pests and rodents. You want to keep up with pest control services, ensure your tenants are keeping the property clean, and evict any mice or squirrels who might be nesting in your roof, basement, or attic.
This type of preventative maintenance catches problems right away and allows the systems and functions of your home to last longer. 
Take Advantage of Turnover Periods to Make Upgrades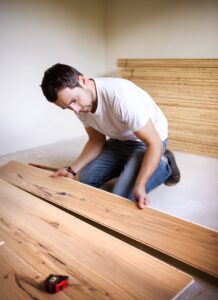 Maintaining your property over time means keeping it attractive to new tenants. 
Use turnover periods to make any necessary updates or improvements. Most owners dread turnover – it means there's going to be a vacancy and probably maintenance costs to be absorbed. 
But, take advantage of those unoccupied weeks. You can install new floors, for example, or update your lighting in the kitchen. It's a good time to have your appliances checked. You can give the walls a fresh coat of paint or even pressure wash the exterior. Maybe it's time for new paint on the front door or around the window trim. 
If you'd like some support in maintaining your investment property over time, we can help. Please contact us at Metro Property Management. We're a San Jose, California based property management company serving Santa Clara County, including South County, Campbell, Saratoga, Cupertino, Sunnyvale, Los Gatos, Milpitas, Morgan Hill, Gilroy and the surrounding areas.