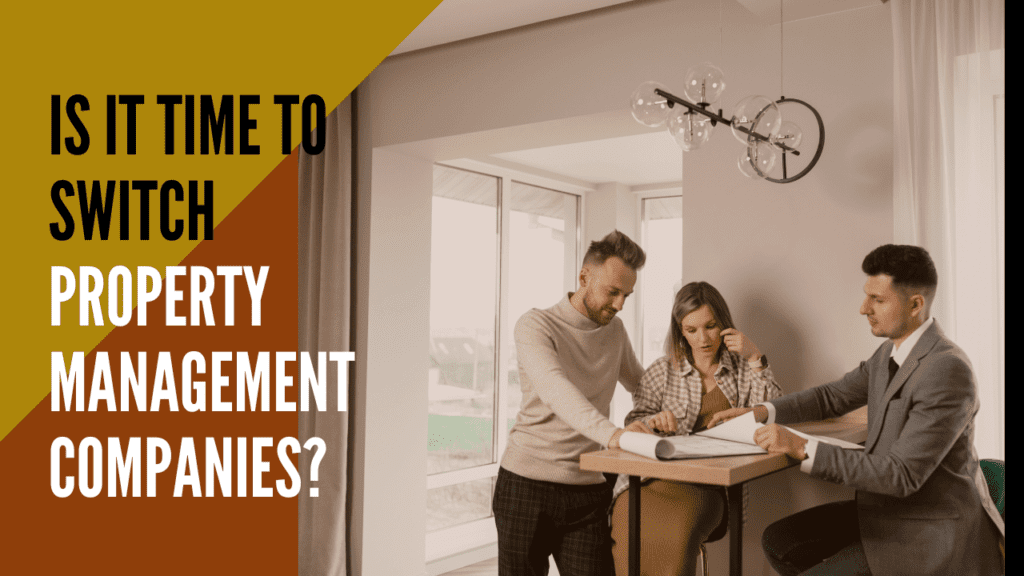 Change is difficult for a lot of people, and if you're worried about switching property management companies, we understand your hesitation. But, if you're not getting the service or the value that you require, it's time to find a better property management partner. 
Switching from one management company to another may seem risky and disruptive. But, you need to trust that you're getting the best leasing, management, and maintenance services. You also don't want to wait too long to make the switch. Why let things get worse? 
Don't let one bad experience with a property manager deter you from seeking help elsewhere. 
Here are some of the things that will tell you it's time to upgrade your property management and find a better partner. 
Communication Doesn't Seem to be a Priority
You don't want your property manager bothering you with phone calls every time a minor decision needs to be made. However, you should expect that you'll be notified when there's a problem, and you should expect to be kept up to date on your property and how it's performing. It shouldn't take a week for your property manager to return a phone call.  
If your property manager isn't available to you, that probably indicates he or she is not available to your tenants either. Tenants need to reach your property manager if there's an emergency, and you need to reach your property manager when you have questions or concerns. 
With all of the advances in technology today, it's impossible to imagine your property manager can't stay in touch. Is there not a portal where they can send you a quick message? Start looking for a new management company when your current property managers aren't responsive. 
When you hire a new property manager, discuss your expectations in terms of communication. Make sure you're both on the same page. You don't want to work with someone you can't reach.
Tenant Quality is Suffering
Is your property manager placing good tenants? 
Tenant screening should be compliant with all fair housing laws, and it should also be rigorous and thorough. 
When the tenants your manager has placed pay rent late or not at all, there's a problem. If they're not reporting maintenance when it's needed, you might have more expensive repair bills. If they're not following the terms of the lease agreement, you could find yourself with property damage after they move out. 
Bad tenants are an expense and they're a frustration. Your property manager should screen carefully and develop good relationships with tenants to ensure there isn't a risk of eviction, property damage, or lease violations. 
Or, perhaps the tenants are fine but they never stay past a year. That contributes to higher turnover and vacancy costs for you. What's going wrong that your property manager cannot retain good residents?
Don't be afraid to switch management companies if you seem to be losing tenants or losing money in security deposit disputes, property damage, and eviction court fees.  
Problems With Property Management Accounting 
Your management company should provide basic bookkeeping on anything pertaining to your rental properties, and they should provide you with accurate, detailed, and transparent accounting statements and financial reports. 
Hopefully, you're working with a good CPA or tax accountant who can keep you organized in terms of filing. But, you need someone tracking the day-to-day expenses and income, and that's something you can reasonably expect your property managers to do. You should receive statements every month that reflect your portfolio's performance. Hopefully, they're also all an online portal, where you can see up-to-date rent payments, invoices, and other financial documentation. 
When hidden fees begin to show up or you're suddenly not getting your rent payments on time, you need to address it with your property manager. If the response is unacceptable, find a new management company. 
Keeping up with California's Rental Laws 
Did your property manager revise your lease agreements to reflect the necessary language that was required after The Tenant Protection Act went into effect? You need to indicate if your property is exempt from rent control laws. 
The legal landscape is always changing in California, and you need a property who can keep up with the laws and requirements. You need to be compliant with fair housing laws, just cause eviction laws, and security deposit laws. You need to understand habitability standards and the difference between a pet and a service or support animal. 
If you feel like you are at risk for lawsuits and claims, find a property manager who can do a better job of protecting you and your investment.
You're Losing Money Instead of Increasing ROI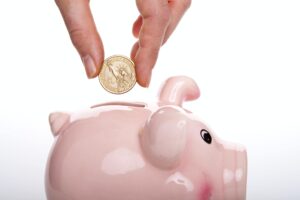 Professional San Jose property management should never cost you more than your management fee. Instead, it should save you money and help you earn more with your real estate investments. These are the things that are bleeding your ROI and would indicate your property manager isn't doing a great job:
Long vacancies

High turnover

Deferred maintenance

Late rent

Property damage

Legal mistakes
Effective property managers will save you money and steer you towards opportunities and ideas that will help you earn more cash flow and ROI.
When your property management company doesn't do what they say they're going to do, it's easy to lose trust and become frustrated. Most property managers tell you that they'll maintain your property, but if you drive by the home and notice that the screens are torn and the lawn is overgrown, you might wonder what kind of maintenance they're doing. 
Don't be afraid to switch your property management partner. It will cost you too much to stay in a relationship that isn't working for you or your investments. 
We'd be happy to tell you more about our services when it's time to find better San Jose property management. Please contact us at Metro Property Management. We're a San Jose, California-based property management company serving Santa Clara County, including South County, Campbell, Saratoga, Cupertino, Sunnyvale, Los Gatos, Milpitas, Morgan Hill, Gilroy and the surrounding areas.