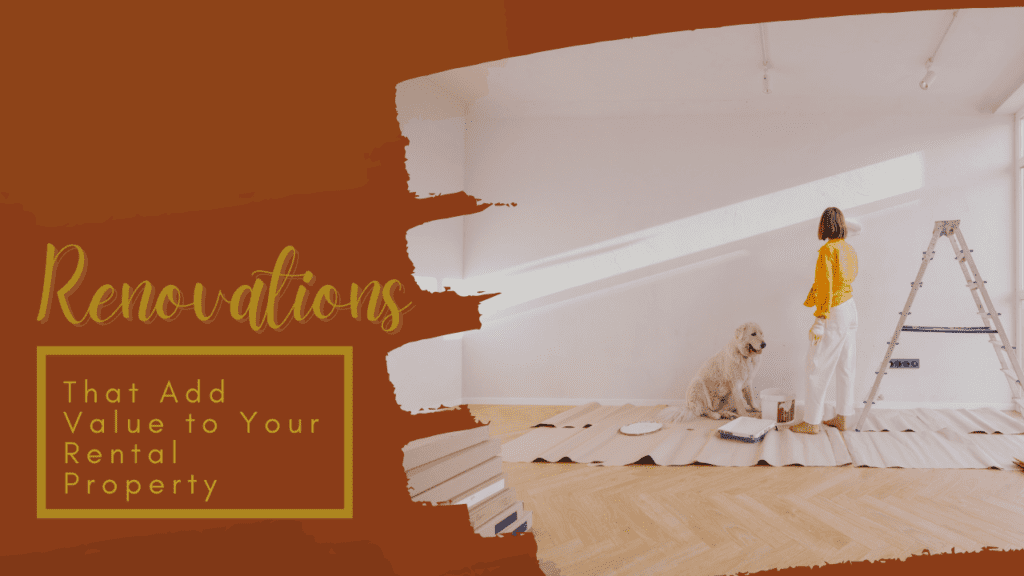 Renovations can add value to your rental property. 
Why does that matter? 
Adding value to your San Jose rental property will increase what you're able to earn in rent. It will also attract better tenants, reduce your vacancy time, and increase what your property is worth when you eventually sell it. 
Those renovations you make will also ensure there aren't any hidden maintenance issues that have been ignored for too long. When you renovate your property, you're taking good care of it. You're protecting its condition and increasing its value. 
But, renovations cost money. Those costs are only rising, and you have to be strategic about the work you elect to do. 
We've put together some suggestions, based on our experience as property managers in Santa Clara County and throughout communities like Milpitas and Los Gatos. We know which renovations really matter when it comes to the local rental market and the local rental values. 
There's no need to completely renovate your home unless it's really old and sliding into a state of disrepair. Instead of investing in a complete rehab, consider making a few cost-effective upgrades that can help you earn more on your investment. 
These are the improvements that will earn you the most for your money.
Paint is a Great Starting Point
Does your paint need an upgrade? You might not spend a lot of time thinking about your property's walls, but they're important. When tenants move into a rental home, they want to see and smell fresh paint. It gives the entire home a modern, new feel.
This was once an upgrade that didn't cost more than a couple hundred dollars. But, paint has become more expensive, and you'll want to invest in high-quality paint that will last at least a couple of years. It's worth the investment to provide freshly painted walls. Your rental property will immediately become more valuable when it has new paint on all the interior walls. 
Don't forget that you want to stick to neutral colors. It doesn't have to be bright white in every room. Add some texture and nuance by incorporating shades like eggshell and off white. Cover up any small nail holes and pay attention to the trim and baseboards. Painting those will really make the room pop and give it the clean, modern look you're hoping to get. You can even paint the ceilings if they're beginning to look faded.
Exterior paint might be necessary every five to 10 years. This is an upgrade that will require more money and time than interior paint, but if the outside of your property is looking faded, try a pressure wash. You'll know right away whether a fresh coat of paint is needed to keep your property attractive to tenants. 
Upgrade Your Flooring: Hard Surfaces Increase Rental Value
If you want to have carpet in your rental property, prepare to clean it between tenants and to change it entirely every few years. You'll want a sturdy, durable carpet that will withstand the high traffic of tenants. 
Neutral carpet colors are important, just like paint, but you don't want a carpet that's too light. It will look dirtier faster. 
For a renovation that will earn you more in rent and attract really great tenants, consider ripping up all the carpet and installing hard surface floors instead. There are tenants who may prefer carpeting in bedrooms, but when it comes to the common areas in a home – faux woods or tiles are going to earn you more. 
Many different types of vinyl and laminate also look great and don't cost a lot. 
Why are hard floors worth your renovation budget? 
They're easier to clean.

They're easier to maintain.

There are fewer health risks. Allergens and dust can easily get trapped in carpet fibers. 

They're better for pet-friendly properties because odors and fleas won't live in the carpet.
If you can afford to renovate your floors, you should do it. The hard surface flooring you install will give your floors a longer lifespan. You won't have to clean and replace carpet during every turnover, and your prospective tenants will be drawn to the aesthetics of your property's floors. 
Lighting and Windows in Rental Homes Can be Upgraded 
Are your bathrooms and kitchen well-lit? They need to be. Tenants want bright rooms and good lighting. Consider installing ceiling fans with lights and make sure you are using energy efficient bulbs. Exterior lighting is also important, especially from a safety standpoint. Tenants need to feel safe when they're walking from their parking area to their front door. Consider motion lights. A strong porch light is another good feature. 
Window treatments should also get some attention. Cheap plastic blinds are unattractive and they're doing nothing for the value of your property. Tenants dislike them because they're so easily bent and torn. They're impossible to dust. 
Consider replacing them if they're currently on your rental property's windows. Your tenants will thank you and your rental value will increase. Try horizontal wood blinds or linen shades that easily pull up and down. 
While you're at the windows, make sure the windows are in good condition, lock properly, and insulate your home from drafts and insects.
Appliances in the Kitchen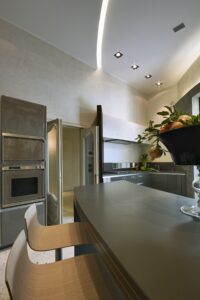 Think about your kitchen appliances. A complete suite of stainless steel appliances would be great, but you don't necessarily have to do all that. You want modern, energy efficient appliances in the kitchen, and you want to make sure they all match. This renovation will attract tenants and increase rents. Why? The kitchen is often the largest selling point when it comes to renting out your property. If you've had to repair the refrigerator twice in the last year, don't repair it a third time – replace it.
Consider providing in-unit laundry if you don't already. This is a huge benefit for tenants, and they're willing to pay more rent to have private laundry.
These are some of the renovations we always recommend, but you'd likely earn more if you had a personalized set of recommendations based on your specific property and the neighborhood it's in. We'd be happy to take a look at your rental home and make some unique suggestions. Please contact us at Metro Property Management. We're a San Jose, California based property management company serving Santa Clara County, including South County, Campbell, Saratoga, Cupertino, Sunnyvale, Los Gatos, Milpitas, Morgan Hill, Gilroy and the surrounding areas.