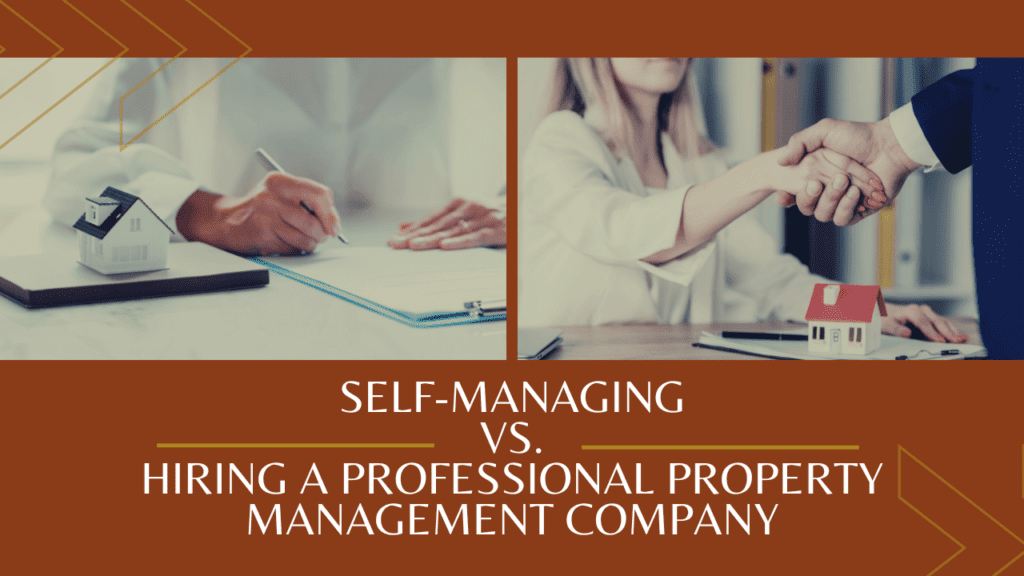 You're renting out a property in San Jose or Santa Clara County. 
That's a great opportunity to earn some consistent rental income and enjoy long term investing benefits. 
Your first decision is this: will you rent it out yourself, or contract with a professional property management company? 
If you decide to self-manage, you'll need to make sure that you have the time, skills, vendor relationships, and expertise to manage your home effectively. There are lots of recent legal updates that require strict attention. The most basic mistake can leave you vulnerable to lawsuits, fair housing claims, and court judgments. 
If you decide to hire a professional management company, you'll have to be sure you're willing to let someone else make the decisions and take the actions that will keep your property protected and profitable. 
As you're deciding what's best for you, consider how the management of your home is impacted by property management technology, maintenance practices, vendor relationships, and legal requirements. There's a lot that a San Jose property management company can offer you.
Marketing Your Home and Finding a Tenant
The leasing process is a lot different for self-managing landlords than it is for those who work with property managers. 
Managing your own investment property means you'll need to market the home and choose a tenant. There are a lot of variables here; and first things first – you need to price the property correctly. Where will you get the market data to set an accurate rental value? 
If you underprice your home, you lose money right away. If you overprice your home, you can anticipate a longer than necessary vacancy. 
Marketing a home will require proper photographs and a platform that makes it easy to syndicate your listings. You'll need to be available for showings, respond to any interested tenants, and then screen the applications that you receive in a manner consistent with state and federal fair housing laws. 
The screening process can be especially difficult for self-managing landlords. The criteria you'll want to include will force you to collect the following information:
Credit reports and financial histories

Eviction searches

Employment and income information

State-issued identification

Rental histories that include interviewing former and current landlords
With a professional property management company leasing your home, you'll be able to rely on a strategic marketing plan, an automated system for showings and applications, and a rigorous screening process that results in a well-qualified tenant. You'll also have the move-in inspection taken care of and the security deposit collected and deposited according to California law.
Preparing to Maintain your South County Rental Property
As a self-managing landlord, you'll need to have a plan in place for both routine and emergency maintenance. You'll also want to think about preventative maintenance because the only way to keep your repair costs down is by remaining proactive. You'll want to service your HVAC system annually, for example. You'll need to keep up with landscaping and pest control.  
Tenant education is part of maintenance. Do they know that they're responsible for filter changes? Do they understand the difference between an emergency repair and a routine repair? Are you prepared to be the point of contact 24 hours a day? That's required of self-managing landlords. Your tenants will need to know how to contact you if something breaks, and you'll need to be prepared to respond to any potential crisis 24 hours a day. 
Vendor relationships will also be incredibly important. These are the professionals you'll rely on when there's a leaking water heater in the middle of the night or a problem with mold. You'll need to have relationships in place with vendors who are affordable, professional, licensed, and insured. 
If you decide to work with a property manager, you are at a distinct advantage when it comes to maintaining your investment. 
Professional property managers have maintenance down to a science. We understand the importance of preventative maintenance in keeping your property well-maintained, and we are quick to respond to tenants when they report repairs. 

A good management company will have an online reporting system for tenants to use, which allows us to maintain a documented record of the work that has been completed on your property. 

We work with vendors who we can trust and who provide us with the best service for the most competitive prices. 
Perhaps one of the best reasons to work with a San Jose property manager is the maintenance resources you'll be able to access. Costs for labor, supplies, and materials are only rising. We cannot do anything about that, but we can use our expertise and our partnerships to keep those costs contained and to protect the condition and value of your property. 
Complying with California Rental Laws
Investing in rental real estate provides a number of opportunities for profit and growth. However, it also comes with a lot of risk, especially here in California, which is known for its tenant protections. 
If you are planning to manage your own property, make sure you understand the laws and regulations that apply to landlords and tenants in this state. You need to understand: 
Habitability laws.

Fair housing laws (the state laws are stricter than the federal laws). 

Rent control and whether your property is exempt or included in statewide rent control laws.

Leasing requirements.

Security deposit laws.

Just cause eviction laws.

Section 8 requirements. 
You may need to evict a tenant, and you'll need to know the process. You'll have to know how a support animal differs from a service animal and why you cannot charge a pet deposit for either of them. 
Property managers in California not only know the laws, we stay up to date on all the changes affecting the laws. A property manager can dramatically reduce your legal liability and your risk. 
We can provide technology, experience, and ease to self-managing landlords who are not sure they have the time and resources required to manage a rental home effectively and profitably.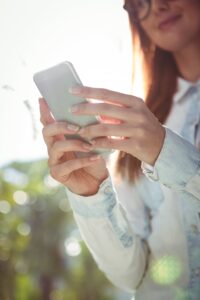 If you're still wondering whether you want to manage on your own or partner with a professional, we invite you to contact us at Metro Property Management. We're a San Jose, California based property management company serving Santa Clara County, including South County, Campbell, Saratoga, Cupertino, Sunnyvale, Los Gatos, Milpitas, Morgan Hill, Gilroy and the surrounding areas.